Auto Repair in Austin, Texas
Auto Repair: We Practice What We Preach
Meaning Over Money
Does it seem as if some businesses are more interested in pennies of profit than you when you walk through their doors? It shouldn't be that way. Genuine Automotive & Diesel in Austin, Texas, understand that you deserve better. We're committed to you, and our shop is dedicated to outstanding auto repair–gasoline or diesel-powered–regardless of the make or model you drive. When you're ready for our ASE-certified technicians to assist you with preventive maintenance services and/or auto repairs, visit us at 13806 Turbine Drive Austin, TX 78728. We couldn't be easier to reach, just a short drive off Interstate 35 and situated in the "rectangle" between I-35, the MoPac Expressway, and Wells Branch and Scofield Ridge Parkways. We always welcome walk-ins, or you can conveniently schedule an appointment online or by calling (512) 410-2599.
Quality and Value in Auto Services and Repairs
Everything is easier at Genuine Automotive & Diesel. Our shop is conveniently located. Scheduling an appointment is a cinch. Customer care points minimize disruption to your daily life. However, none of these come at the expense of mechanical service. While you get the best possible human experience, your vehicle still gets the absolute best quality and value in auto repairs. Are you seeking preventive maintenance services to keep your automobile running well, prevent untimely repairs, and protect your manufacturer's warranty? You'll find them here. We take care of everything from the routine oil change to special service protocols outlined by certain high-end automakers. Does your vehicle require repair? We handle all things mechanical. This ranges from expected routine repairs such as brake pad changes and wheel alignments to remedies that address major problems with your engine, exhaust system, heater/air conditioner, suspension, transmission, electrical components, and more. Are you a fellow business owner who could use some help with fleet services? Welcome! Make us your new hub for everything mechanical for your cars, pick-ups, or service vans.
COURTESY
SHUTTLE AND
LOANER
AFTER HOURS
DROP-OFF/PICK-UP
FREE PICK UP
AND DELIVERY
Our Customers Say it Best
Genuine Automotive and Diesel is a great place for getting vehicle repairs done. They give you a FREE loaner car to use until your car is fixed and even will deliver the Loaner to you. They had my vehicle fixed in a couple hr. Thanks so much !!!
The team at GAD is amazing! They are honest & straight forward. Always listen & have your best interest in mind. They provide fast & friendly service. Will continue to trust my vehicle to their care.
Finally took my car in for the repairs that were needed after the diagnostic. This team is efficient and professional. I needed a quick turn around time, and they pulled it off without a hitch. They have loaners, which is a huge deal for me, and they communicate via text and email to make approval and payment so easy. Highly recommend!
We love Genuine Automotive & Diesel. They have been working on our vehicles for the past 5 years and they have been such a blessing. They are honest and we trust them completely. They will come and pick you up and deliver a loaner car to you if needed. It doesn't get much better than that! We highly recommend Genuine Automotive & Diesel!
Outstanding service! I'm truly glad I found Genuine Auto and Diesel (GAD) for they have definitely made the customer connection with me. GAD definitely has raised the bar for service and professionalism and are highly recommended. Thanks!
My vehicle fell victim to the social media Kia/Hyundai challenge. Someone broke into and actually tried to steal my vehicle. The thief basically destroyed all the electronics in the steering column, ignition system and steering wheel. Genuine Automotive and Diesel did a great job repairing my vehicle! I had heard on the news these kind of repairs could take up to 2 weeks to complete. Genuine had me driving again within 3 days. Thank you Genuine!!
I have been using Genuine Automotive ever since I purchased a very old used car over three years ago. Before purchasing, I did hire a company to check out the car to make sure I wasn't buying a lemon and the report came back great. I was also excited b/c it was a one owner car and I was buying FROM the owner. However, it turned out to have multiple issues almost from the start and it soon became undrivable. I was told about Dwayne, the owner of Genuine, from my brother-in-law who had recentl… Read More
Genuine Automotive & Diesel ROCKS! Fair Prices, Great Quality of Works, and Awesome Customer experience. They came over an pick up our jeep, the same day they send me options with cost and options for me to choose and really easy communication. Thanks to Charles, Liz and the team. Great Job guys!
They work on all 3 of my cars. I love that they pick up my car and/or give me a loaner every time so I do not have to sit and wait for my car. Once they told me "your part is still covered by Kia, so go get it fixed there for free and save a few thousand"
After a tall person drove my truck, My driver's seat would not go far enough forward for me to drive safely and comfortably. I had to use pillows and it was still hard to reach the accelerator. Liz took great care to be quick and professional with the repairs. This is now my auto shop for all repairs!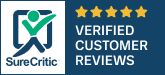 One Customer at a Time
Your vehicle is personal to you and likely crucial to maintaining your lifestyle. Therefore, your auto repair services shouldn't feel like walking in a cattle herd until you're funneled through a narrow one-size-fits-all gate. The team at Genuine Automotive & Diesel doesn't operate from this approach. Our mission is to change the perspective of the automotive industry one customer at a time. We'll listen to you to determine what you need and how we can help you maintain or repair your transportation. Also, you can expect lots of extras that make your auto repair experience easy. For instance, we provide loaner cars at no charge, complimentary local shuttle service, concierge service (pick-up and drop-off of your vehicle), and financing options. Other perks include a three-year/36,000-mile warranty, free onsite wifi, electronic (text or email) status updates, and after-hours drop-off and pick-up arrangements. Stop by between 8:00 am and 5:00 pm Monday through Friday to see how refreshingly different auto repair can be.